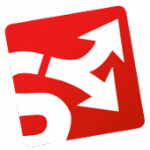 Cloud Computing, Programming, Synchronization
I recently published a blog post about my open source file sync project Syncany. I explained the main idea of the project and also went into some of the details about where the development is headed. The post was the first of a series I am planning to write — showing what the project is about from different angles.
While the first post had a few technical elements, it mostly discussed the project's process and its high level goals and ideas. In this second article, I'd like to go beyond the high level concepts and go a lot deeper into the different packages and modules of the software. Why, you ask? Because I think it might be interesting of others and because I believe that supporters and other developers will benefit from it.