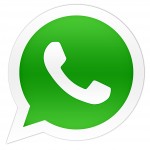 Mobile, Programming, Scripting
I recently discovered that once you have acquired your WhatsApp account password, it's relatively easy to send and receive WhatsApp messages via PHP. Using the PHP-based framework WhatsAPI, a simple WhatsApp notifier script only has a dozen lines of code.
This tiny tutorial shows how to use the two very basic functions of WhatsAPI, namely to send simple outgoing messages to any number and to listen for new incoming messages from your own WhatsApp account. This is the second part of a two-part tutorial. The first part demonstrated how to sniff the WhatsApp password from your Android phone or iPhone.