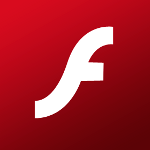 Programming, Security
Adobe's proprietary Flash format has become a significant part of the Internet as it is today. While its importance in Web applications is slowly decreasing due to Web 2.0 technologies and HTML5, it is still a major player in the browser game and application sector. The majority of these games and applications are for entertainment only and offer you nothing but a nice rank in the high score. On rare occasions, however, there are Flash games in which you can actually win something valuable such as concert tickets or even money. And of course there are applications that let you stream, but not download content from a website.
So what's the problem with that, you think? The problem is that almost all Flash applications can be hacked very easily and most developers are not aware of that.
As a reminder of how vulnerable Flash applications are, this post aims to raise awareness for these issues. In a case study, it shows how a Flash-based game and its server side high score can be tricked within a few minutes using free tools only.