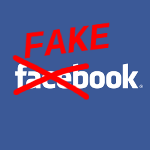 Administration, Linux, Security
The Domain Name System (DNS) is one of the fundamental services of the Internet. By resolving domain names to IP addresses, it makes routing of IP packets possible and thereby lets browsers and other clients connect to remote servers using all kinds of protocols. By blindly connecting to the IP address returned by the DNS server, however, users put a lot of trust into DNS, because by default, DNS responses are not validated or verified.
In this blog post, I'd like to demonstrate how to easily set up a DNS server that allows you to easily forge certain entries manually — thereby allowing you to either block certain domains from your network or to pretend that you are a certain website. This scenario is commonly referred to as DNS forgery or DNS spoofing.