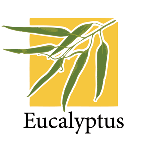 Distributed Systems, Virtualization
In the last few years, the importance of the Internet has risen constantly and made it indispensable for businesses and most individuals to be on-line around the clock. One of the greatest drivers of this development was and still is the shift of the traditional one-to-many Web to an advanced, participatory version of the Word Wide Web. Rather than only making editorial information accessible to many users, the Web 2.0 encourages participation and enables user generated contributions. Leveraging this new paradigm, services like Flickr, Facebook, or Twitter have become very prominent examples for this development.
An essential part of this evolution, but mostly hidden to the end-consumer, is the set of tools that enable these large scale applications. Cloud computing is a relatively new technology that serves as underlying architecture for most of these platforms. By providing virtualized computing resources as a service in a pay-as-you-go manner, cloud computing enables new business models and cost effective resource usage. Instead of having to maintain their own data center, companies can concentrate on their core business and purchase resources when needed. Especially when combining a privately maintained virtual infrastructure with publicly accessible clouds in a hybrid cloud, the technology can open up new opportunities for businesses and help consolidating resources.
However, since cloud computing is a very new term, there are as many definitions of its components as there are opinions about its usefulness. Most of the corresponding technologies are only a few years old and the toolkits lack of maturity and interoperability.
This article introduces the basic concepts of cloud computing and discusses the technical requirements for setting up a hybrid cloud. It briefly looks into security concerns and outlines the status quo of current cloud technologies. In particular, it evaluates several existing cloud toolkits regarding its requirements, occurring problems and interoperability.