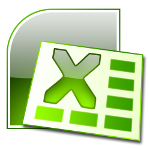 Since many companies work with Microsoft Excel it is often necessary to be inventive in order to implement the required functionality in your worksheet.
In some applications you might want to calculate a deadline date within the week, e.g. to make sure that a product or service will be delivered within a time frame of max. 10 working days.
---
Contents
---
1. The VB function
The following small function adds weekdays to a given start date and calculates a dealine date within the week (Mo – Fr):
Function AddWeekDays(StartDate As Long, Days As Long) As Date

Dim i As Long

Dim d As Date

d = StartDate

i = 0

While i < Days

d = DateSerial(Year(d), Month(d), Day(d) + 1)

If Weekday(d, vbMonday) < 6 Then

i = i + 1

End If

Wend

AddWeekDays = d

End Function
2. Sample usage
The function above can either be used in a spreadsheet or within a VB script.
2.1. Usage in a spreadsheet
Here's how you would add it to a spreadsheet, e.g. in Microsoft Excel or in OpenOffice.org Spreadsheet:
| | | | |
| --- | --- | --- | --- |
| | A | B | C |
| 1 | Description | Order Date | Service Level Violation Date (T+10 days) |
| 2 | 10 workstations | 27.07.2008 | =AddWeekDays(B2,10) |
| 3 | 2 multi function printers | 27.07.2008 | =AddWeekDays(C2,10) |
2.2. Usage in a VB script
Sub TestWeekDays()

Dim SLA_Violation_Date As Date

SLA_Violation_Date = AddWeekDays(DateValue("27.07.2008"), 10)

' Result will be 27.07.2008 + 10 Working Days = 08.08.2008

MsgBox SLA_Violation_Date

End Sub
Gabriel




Jose Ramirez




Christine Glatz