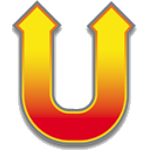 Linux, Synchronization
The good thing about the file sync tool Unison is, that it's available for several operating systems. This is great for groups working on different systems (Mac, Linux and Windows) but want to share and synchronize files on a remote server.
Well, the bad thing about Unison on the other hand is, that its backwards compatibility is anything but great, so that you have to make sure that everybody in the team uses the same version. And this can be tricky depending on what system you are using.
My home system is Ubuntu Hardy, the remote server system is Debian Etch. Both come with Unison 2.16.13 which would be great if not Apple's new Leopard brings the newest version 2.27.57. Long story short, I needed the newest version on Hardy and Etch.